Each of these three videos was shot during the NEFERTITI Cross Visits in Brittany (France) with demonstrations of new technologies for optimizing in different ways the processes in dairy farms. Learn more about the practices and systems that these farmers use to improve the quality of life in their farms, find better work-life balance and reduce costs:
Video 1. How new technologies are transforming a dairy farm.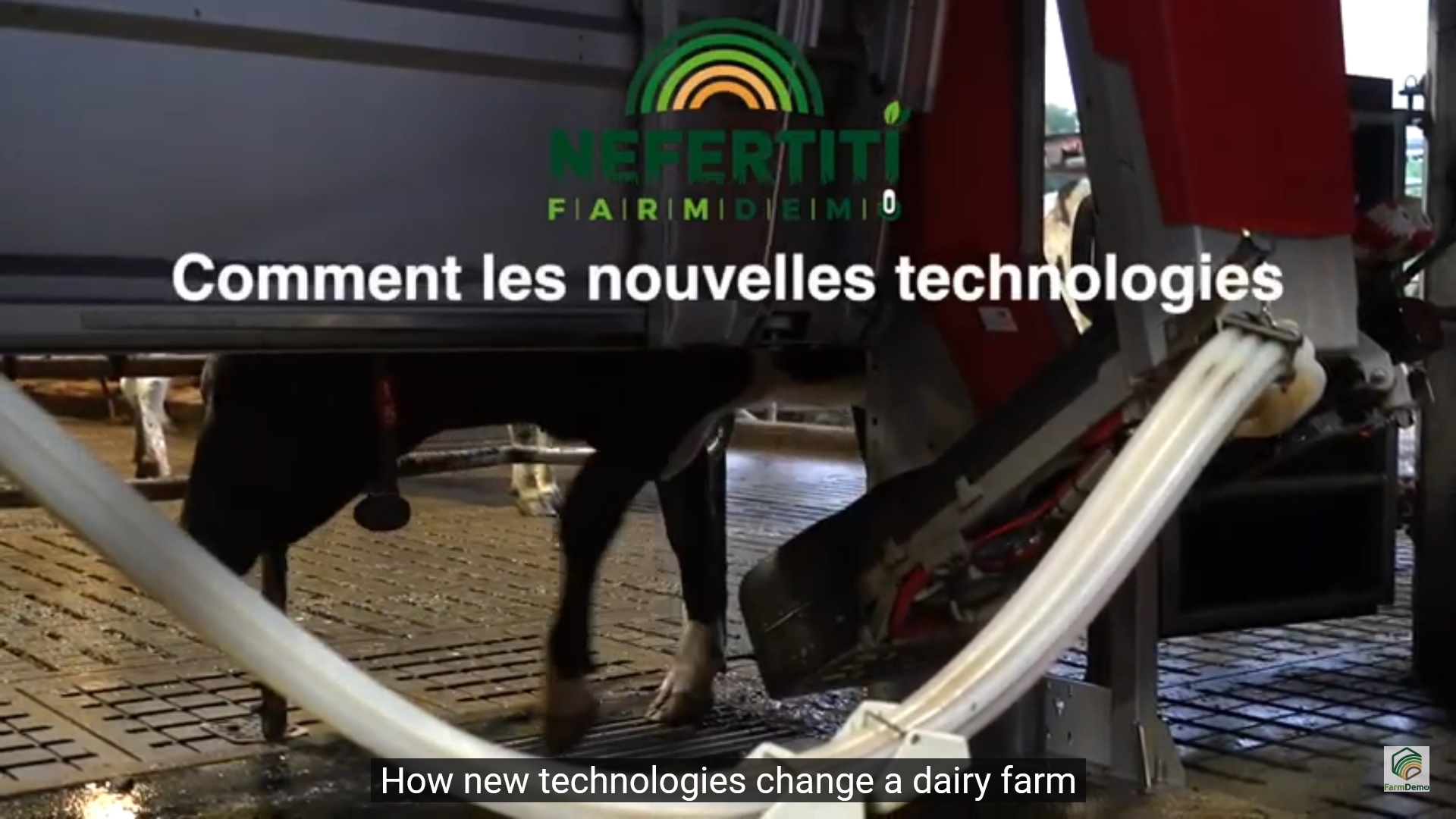 A Cross Visit of NEFERTITI was organized in Brittany within the framework of Network 2, which is on the use of new technologies in dairy farming. In this video, Claire and Stéphane Bourhis explain how they use new technologies on daily basis, such as robots, sensors, and data to improve their working conditions, but also to optimize their grazing management.
Video 2. Low-cost organic milk production: Once a day milking – Crossbreeding  – Calf rearing with nurses.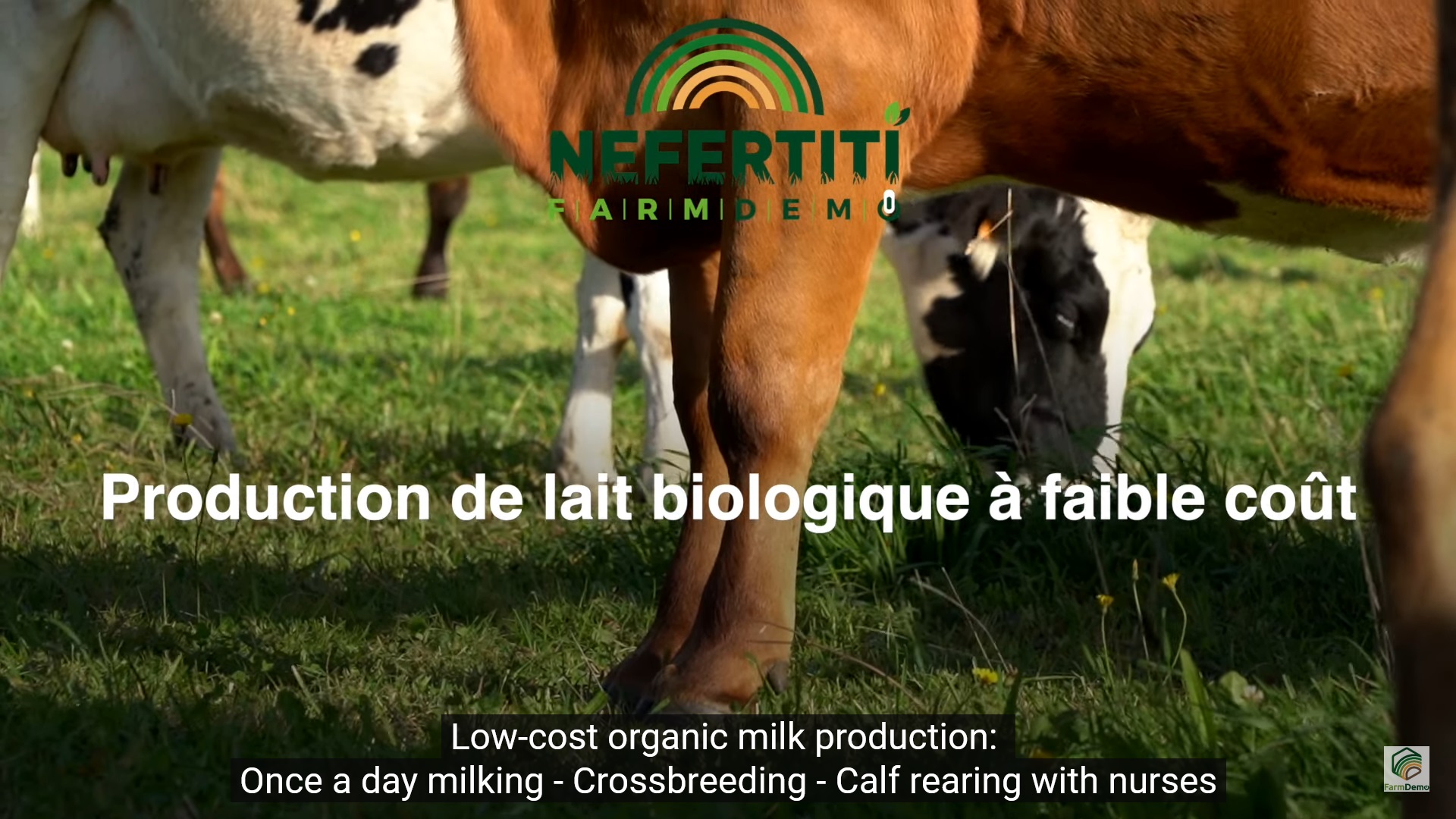 The video was shot during a NEFERTITI Cross Vissit on the Alain Normant farm, who is an innovative breeder in Brittany. He implements still little-known practices on his farm. In this video he explains milking once a day, crossbreeding, and rearing calves under nurse cows. These systems help the farmers to improve their work-life balance and reduce costs.
Video 3. Mobile milking robot at the experimental organic farm of Trévarez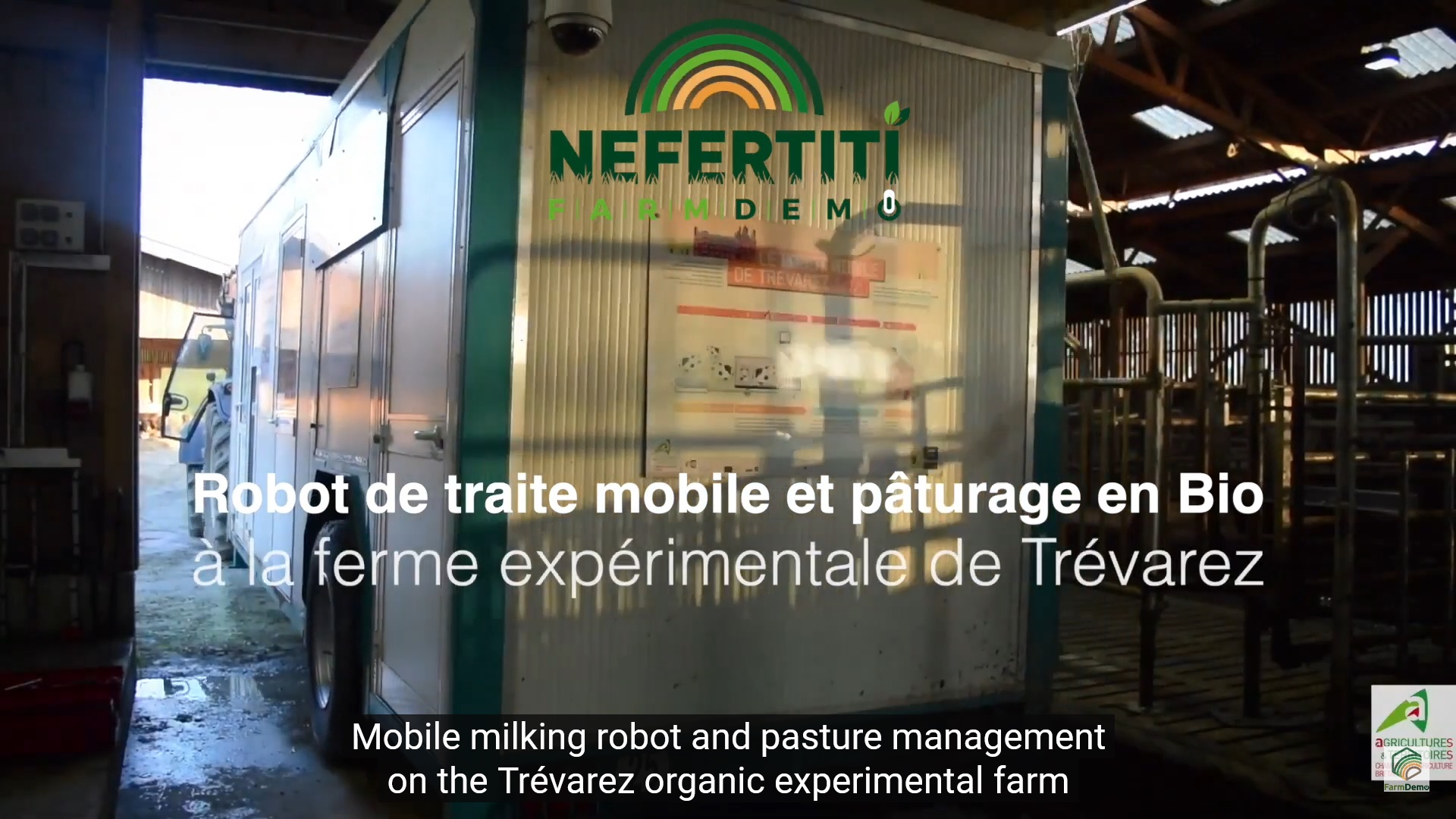 The Trévarez milk production experimental farm, which is also located in Brittany, has a dual system. Part of the farm is conventional with 120 hectares and a herd of 125 Prim'Holstein dairy cows. The other part is certified in organic farming with 85 hectares and a herd of 55 cows in three-way dairy rotational crossbreeding. On the organic farm, they have associated a milking robot that has the particularity of being mobile and moveable from one site to another to have the maximum possible grazing in a constrained situation in terms of fragmented, widely spaced plots.
Enjoy watching!