Following on from two successful events in the summer, the Irish NEFERTITI hub facilitated two events on the topic of Carbon sequestration at recent events in Teagasc Johnstown Castle. On the 24th of September a Teagasc ConnectEd Master Class in Soil Quality and Health took place with the aim of equipping Advisors and Consultants with the skills to assess soil structure and health. On September the 25th a Soil Quality and Health Workshop took place focused on equipping farmers with the skills and knowledge to assess soil health and structure focusing on a range of indicators such as compaction and the role of organic manures.
A background to the NEFERTITI project and an introduction to carbon sequestration were given at both events. A practical demonstration of soil carbon measurements being carried out proved popular with attendees who were interested in gaining a better understanding of the concept of Carbon Sequestration and its role in agriculture going forward. Teagasc researchers from the Environment, Soils and Land Use Department were on hand to carry out the demonstration and interact with the attendees.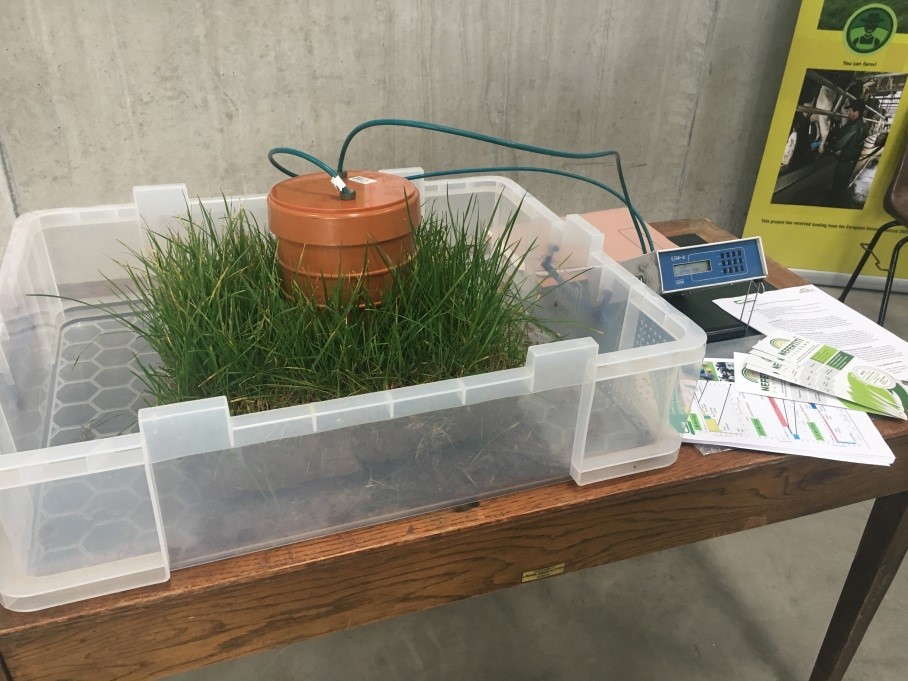 Teagasc research officer Dominika Krol said that "carbon sequestration in soils has been recognised as one of measures to reduce greenhouse gas emissions, included in the Teagasc GHG Marginal Abatement Cost Curve, and is gaining interest amongst a variety of stakeholders."
John Moriarty adviser on the NEFERTITI project said that "the events were an excellent opportunity to increase awareness of Grassland and Carbon sequestration among farmers and consultants and to facilitate discussions with research staff working in the area of carbon sequestration".
The Project "Networking European Farms to Enhance Cross Fertilisation and Innovation Uptake Through Demonstration" (NEFERTITI) is a unique Network (selected under Programme Horizon 2020) comprising 32 partners and coordinated by ACTA, the head of Network of the French Agricultural Technical Institutes. The project duration is 4 years and it will finish on the 31st December 2021. The overall objective of NEFERTITI is to establish an EU-wide, highly connected network of well-specified demonstration and pilot farms designed to enhance knowledge exchanges, cross fertilisation among actors and efficient innovation uptake in the farming sector through peer-to-peer demonstration of techniques that are organised by themes. 10 interactive thematic networks have been created, bringing together 45 regional clusters (hubs) of demo-farmers and actors involved (advisors, NGOs, industry, education, researchers and policy makers) in 17 countries. These events are being organised under Network #1 Grassland and Carbon sequestration. Additional information can be found on the project website: https://nefertiti-h2020.eu/. Follow us on social media; Facebook: https://www.facebook.com/NEFERTITI.EU/ Twitter: https://twitter.com/NEFERTITI_EU
Further information on the NEFERTITI project is available from the Irish Hub contact: John Moriarty | Email: john.moriarty@teagasc.ie | Tel: 02542275