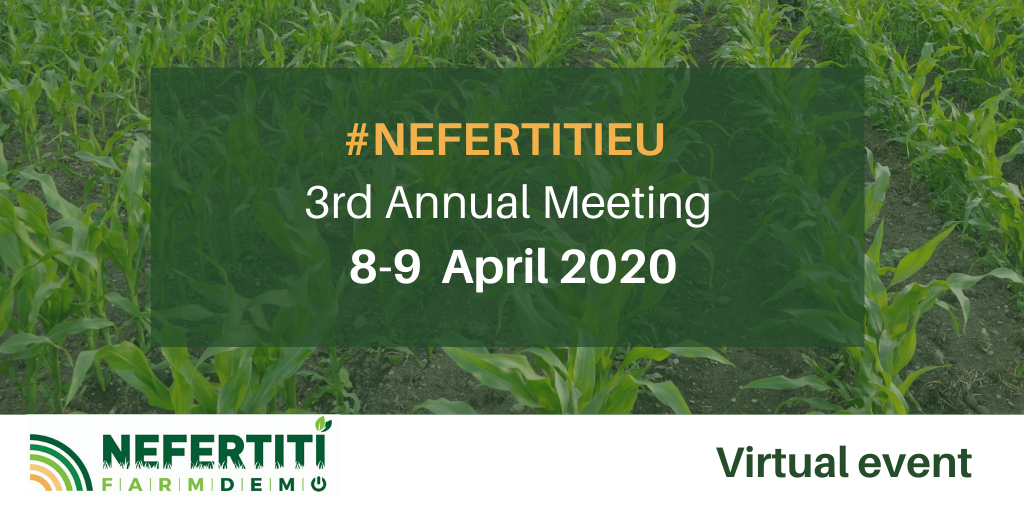 On 8th and 9th April 2020 NEFERTITI project held its 3rd VIRTUAL annual meeting. Face to face communication was replaced by plenary online presentations, chat questions & answers section and "meeting room" for network discussions that was quite intensive and generally focused on the changed situation faced by all people in Europe with COVID-19 pandemic, including farmers and different stakeholders in agriculture, and the impact on project activities.
Almost 100 participants from all NEFERTITI partners joined the meeting and used the online communication channels to share their expectations, exchanged information and good practices through virtual tools and platforms for communication with farmers.
The virtual demonstration activities and virtual cross visits are the most immediate results foreseen in this year's demonstration campaign. However, the project activities will continue, and new platform features are already in place or envisaged in near future.
Stay tuned to our platform and social media channels!