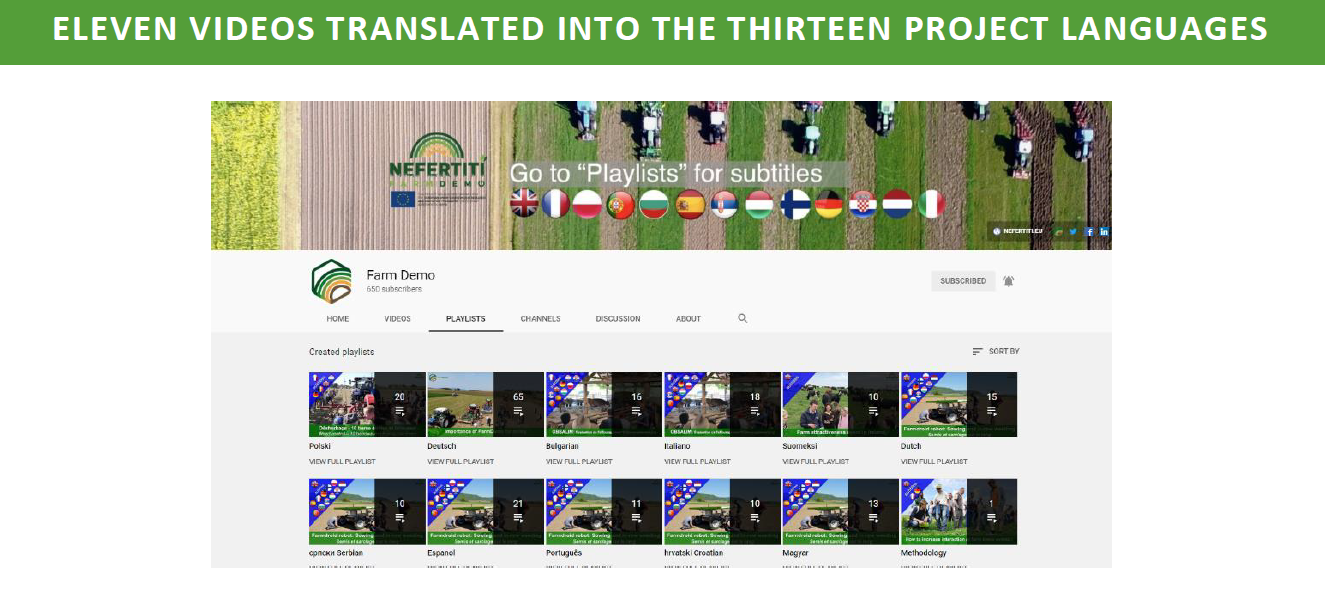 At the end of September 2020, 55 videos have been realized and are available on the FarmDemo YouTube Channel. Most of the videos are available (original language and/or subtitles) in the most popular and most used European languages – English, German, French and Spanish. Eleven videos (one video for each NEFERTITI network and one video on a cross-cutting NEFERTITI topic) were translated in all project actor 13 languages – Bulgarian; Croatian; Dutch; Finnish; French; Hungarian; Italian; Polish; Portuguese; Serbian; Spanish, English, and German.

Video topics are related to different issues:

The translation of multimedia materials will continue up to end of the project.