REVIVE THE NEFERTITI WEBINAR ON THE #FARMDEMO TRAINING KIT FOR THE ORGANIZATION OF FARM DEMONSTRATION EVENTS
A unique collaboration between three European H2020 projects, AgriDemo-F2F, PLAID and NEFERTITI, resulted in the development of the FarmDemo Training kit for the organization of farm demonstration events. The Training kit collects many interesting tools, guidelines and videos that can help farmers and other organisers in organising a successful farm demonstration.
Under the NEFERTITI project, the Training kit was further developed and updated with the latest materials on the organization of farm demonstration events, such as practical guidelines, tools, and inspiration from practice.
The FarmDemo Training Kit serves -for skills enhancement and capacity building amongst farm demo organisers. It enables the practical implementation of innovative demo practices on the farm and increases the awareness on the value of farmer-to-farmers exchanges during farm demonstrations.
On 10 December 2020, NEFERTITI project organised a Webinar "Improve your farm demonstrations: How to use the Farm Demonstration Training Kit" to introduce the Kit to a wide range of European actors interested by on -farm demonstration.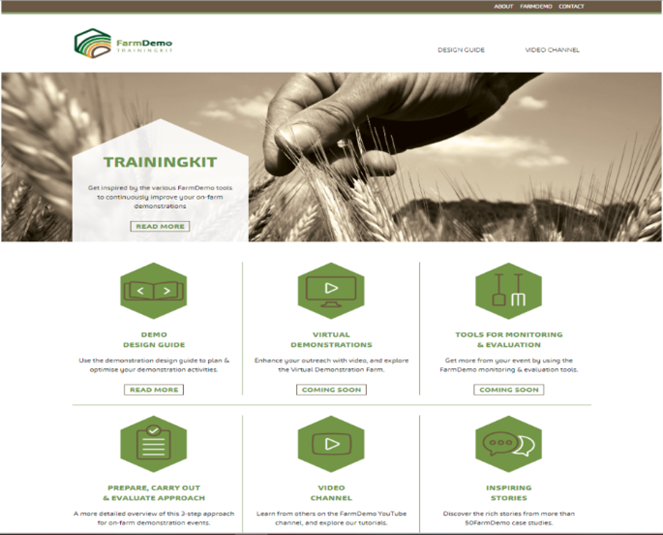 You can revive the webinar here: